5 Tips on How to Have a Successful Job Interview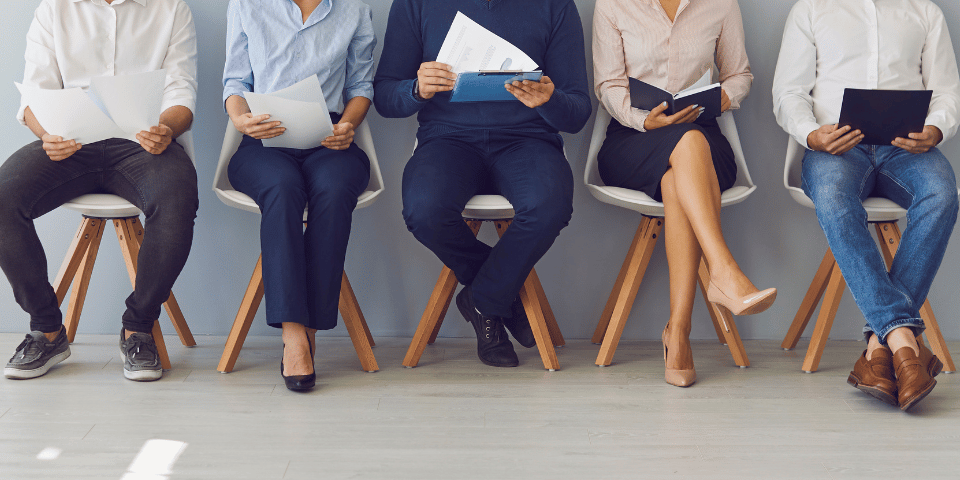 Job interviews can be rather unnerving, if we are being completely honest. We never know exactly what to expect and that can lead to feeling anxious and doubtful about the type of first impression we leave with the interviewer. However, job interviews can be less stressful if you give it some thoughtful preparation in advance.
Here are 5 tips on how to effectively prepare for and perform during a job interview.
1. Research the company before you interview.
While this may seem like common sense, you'd be surprised at how many managers report that they felt they had interviewed candidates that didn't know anything about the company, or even the position they were interviewing for. So what kind of things should you be researching? You should always start with the basics such as its history, locations, etc., but don't forget to dig deeper. Find out what sets them apart from other companies. Are they a start up, or publicly traded? What is their reputation, both locally and beyond? Are they involved in the community, and if so, how? What defines them? Take some time to look through their social media pages and learn about the company persona. Research the things about the company that are important to them and how you can identify with them so you can talk about it in the interview. Your interviewer will appreciate and respect that you took the time to learn a little bit about the company beforehand. A little legwork in advance shows that you are interested in them and have given significant consideration to wanting to start a career with them.
2. Research potential interview questions.
Google is your best friend. Seriously. There are tons of tips online to help you research potential questions you might be asked during a job interview. In fact, we've done a little digging to get you started and found this article that shares

Types of Interview Questions

you can look over to prepare. Articles such as these are great resources to review beforehand, especially in a day when interviewers often like to ask "out of the box" questions. Keep in mind, you aren't trying to memorize the "perfect" answers, but instead use these resources to help you prepare honest and carefully thought-out answers.
3. Know your strengths and weaknesses.
Nobody is perfect (but don't we sometimes wish we were?). So, as you prepare for your job interview, take the time to identify your strengths and weaknesses. You can even write them down if that helps you identify those areas that you excel in, and those that you want to improve - because trust us - every employer will ask you in one way or another to identify a self-identified weakness at some point during the interview process. Do you offer great customer service? Are you good with numbers? Do you enjoy working alone or on a team? These are the types of characteristics that your interviewer will want to know about you because it shows them what sets you apart and what assets you can bring to the table. And what are some areas you could improve in? If working without a deadline is something you struggle with, this advance preparation can give you time to carefully craft an answer that is honest, yet also positive. The bottom line is that going into an interview with a better understanding of your strengths and weaknesses will allow you to be more confident throughout the interview and deliver better responses to the interviewer's questions.
4. Be yourself.
It's completely normal to be nervous before your job interview. I mean, who isn't? It's intimidating as ever to hold a conversation with a person you've never met and who is asking questions about your achievements, job performance and character - but it is important to remember that interviewers are human too. Let your personality show throughout your interview. Of course, keep it professional and remember this is not a conversation with your best friend, but if you are relaxed and are acting like yourself rather than an actor, everything will flow smoother and your interviewer will find you more engaging. For specific examples on how to show some personality,

check out this article

.
5. Ask a few questions at the end.
While it's true that most interviews tend to focus on the interviewee and their skills, achievements and performance, it is okay to ask your interviewer a few questions at the end. As a matter of fact, it's one of the most important takeaways that an interviewer has from the time they spent with you, and it gives you a chance to showcase some of that research you did about the company. Feel free to ask your interviewer what they enjoy most about working for this company? What kind of opportunity is there for advancement? Asking questions such as these shows the interviewer that you care and you are excited to potentially become a part of the company's future. Just remember to avoid questions related to salary and vacation time - that comes later after you know the company is interested or they have already made an offer. Instead, focus on questions that revolve around the company's success and show your eagerness to be a part of it.


Although a job interview is not the only determining factor of whether or not you will be offered the position, it plays a big part. Incorporating these simple suggestions will help to make your interview a little less nerve-wracking and hopefully a great experience that results in a job offer!