Back to School Savings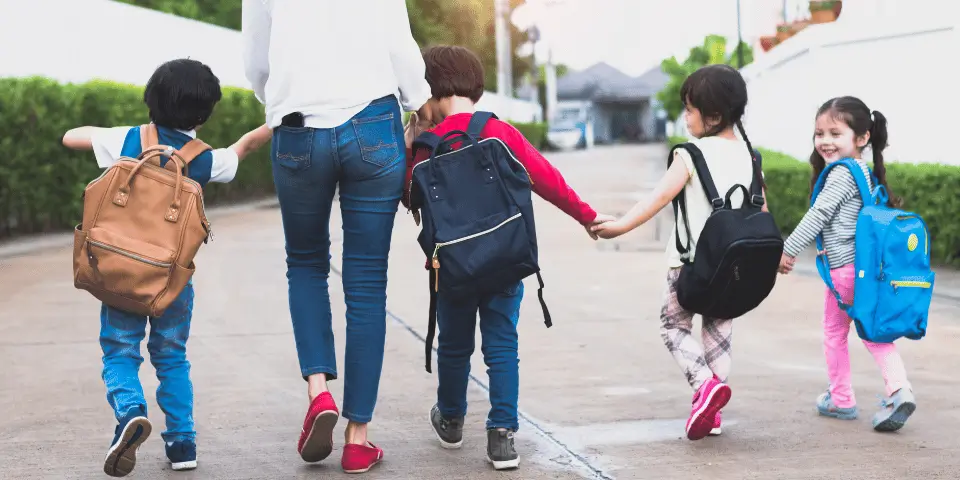 The temperature outside is high, but your costs don't have to be. Check out these tips on how to keep your back-to-school expenses under control.
It's back-to-school season, and that means you've got a list of stuff a mile long to buy. The good news is that you don't need to break the budget during the second-biggest shopping season of the year.
The National Retail Federation found that the average family for 2022 was expected to spend approximately $800 on school supplies. With the cost of living and current inflation, that amount of money is likely to cause strain on many families. Cash-in on savings with these hacks and get your shopping done without breaking your budget.
Get Rewarded for Shopping
Yep, you read that right! And there are many ways to make this happen. If you don't already have a totalREWARDS debit or credit card from Education First, now is the perfect time to get one. Every swipe, tap and click can earn you rewards with each purchase. So, buy now and use your rewards later!
Another way to put more money back in your wallet is scanning or uploading your receipts to cash-back sites or apps. Some popular cash-back apps include Rakuten, Dosh and Ibotta. It's like getting paid to shop!
Money Saving Hacks
Stick to the List
Many times, shopping in-store allows for impulse purchases. We know it's hard to pass up on the cute puppy faced folders and pencil pouches covered in sequins but, when you deviate from the list the dollars add up quickly. Many online retailers have made it super easy to help with this. Target's List Assist and Staple's Supply List allow you to search for your school and in a few clicks all your child's supplies will be ready for check-out.
Another tip: Opt for curbside or delivery. Many big box stores offer this option for free.
Re-use last year's school supplies
Have you ever taken a moment to assess the forgotten supplies in your home? It's truly astounding how many items end up misplaced and abandoned in the depths of a forgotten backpack or buried within the chaos of a cluttered drawer. While some of these hidden gems may only have a small price tag, the potential savings on supplies could be significant, allowing you to retain a generous amount of money in your wallet.
Buy generic
Buying generic brands can help you save money on back-to-school necessities and often offer the same product at similar quality. You could save anywhere from 50 cents to a few dollars per item and while that doesn't sound like a lot of money, it can add up very quickly for a family.
Find the best prices
This doesn't have to mean touring your town in search of the best deal on crayons. Instead, hunt for specials in the Sunday paper and weekly circulars and look up coupons and deals online at sites like RetailMeNot and CouponCabin. To make it even easier, check out PriceGrabber.com or use the ShopSavvy app for help in snagging the lowest possible price on an item.
College Discounts
Have a child that is getting ready to head off to college? We didn't forget about you. A student ID or college email address can save hundreds of dollars in back-to-school savings. Head over to Amazon, Best Buy and Apple to see their college student discounts. THEN, download our Ultimate College Guide where share even more money saving tips for college students.
Shop Tax Free
Lastly, if you're feeling brave enough to face the bustling crowds and are eager to maximize your savings, why not consider indulging in some shopping during the much-anticipated Tax-Free Weekend, starting Friday, August 11th?
It's essential to familiarize yourself with the incredible savings opportunities that await you over the weekend. You'll be delighted to discover that a wide range of items are eligible for tax exemption during this time, including clothing, footwear, school supplies, and backpacks.
But wait, there's more! You'll be pleasantly surprised to learn that there are other unexpected items that fall under the tax-free umbrella, such as diapers, baby clothes, athletic gear, and so much more. Not sure if a specific item falls under tax-free exemption? A comprehensive list of what is included in tax-free weekend sales is available on the Comptroller's website.
Conclusion
Whether your child is entering their first year of school or senior year of high school, there are savings to be found for both their school supplies and school clothing. With a little planning and research, you could save hundreds of dollars on back-to-school necessities.
To get a jump start on planning for next year, you could open up an Education First FCU Savings Account and start putting money away for next year's school expenses. Saving just $40 a month could give you the money that you need for next year's expenses.