How to Leverage the Benefits of a Credit Union Business Checking Account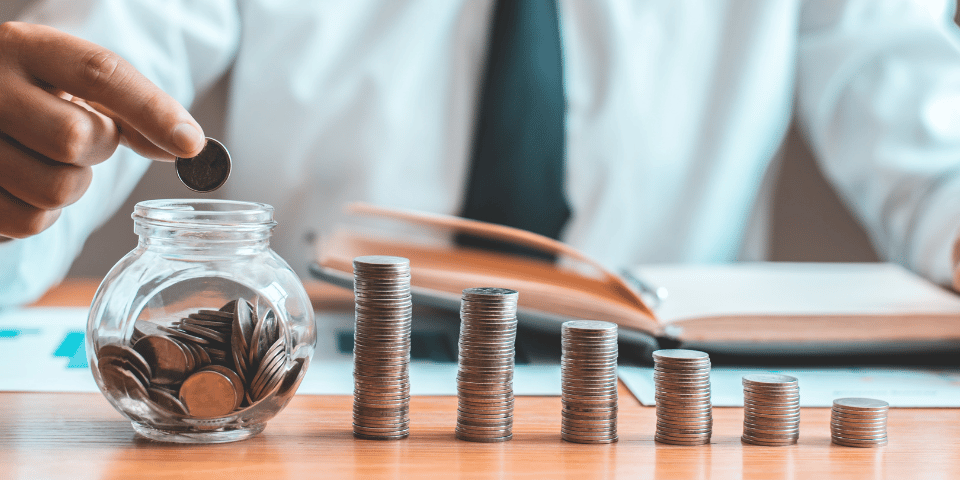 In today's fast-paced business landscape, business owners need financial solutions that not only meet their unique needs but also provide a range of benefits to help their businesses grow and succeed.
At Education First Federal Credit Union, we understand the unique financial needs of businesses and the pivotal role they play in our community's growth and prosperity. A credit union business checking account can be a powerful tool for managing your business finances effectively. In this blog post, we will explore the benefits of having a credit union business checking account and offer insights on how to make the most of it.
Understanding the Credit Union Difference
Before we dive into the specific benefits of a credit union business checking account, let's briefly explore what makes credit unions distinct from traditional banks.
Credit unions are member-owned financial cooperatives, and this fundamental difference sets them apart from for-profit banks. When you become a member of a credit union, you essentially become a part-owner, and this structure influences everything, from the products and services offered to the customer experience you receive.
Now, let's look at how this distinction benefits your business when you opt for a credit union business checking account:
Fewer Fees, Higher Deposit Rates, Competitive Interest Rates and Lower Fees
One of the most significant advantages of a credit union business checking account is the fewer fees. Credit unions operate on a not-for-profit basis, and their primary goal is to serve their members rather than maximize profits. As a result, credit unions often offer fewer (and lower fees) for various banking services, including business checking accounts.
When you choose a credit union business checking account, you can save money on monthly maintenance fees, transaction fees, and other charges that banks may impose. These cost savings can have a significant impact on your business's bottom line, allowing you to allocate resources more efficiently.
In addition to lower fees, credit unions typically offer competitive interest rates and more favorable deposit rates on business checking accounts. This means your business can earn interest on deposits, helping your funds grow. At Education First Federal Credit Union, we proudly offer competitive deposit rates and lower fees to our business members. Here's how this benefit can positively impact your business:
Higher Profit Margins: Less fees mean you can keep more of your hard-earned money in your business accounts. This, in turn, leads to higher profit margins and greater financial stability for your company.
Enhanced Financial Planning: With reduced banking costs, you can better allocate your resources to other aspects of your business, such as marketing, expansion, or investing in new technology. This flexibility is crucial for growing your business.
Transparent and Predictable Fees: Unlike many traditional banks, we believe in transparent and predictable fees. With our Credit Union Business Checking Accounts, you won't be caught off guard by hidden charges, allowing you to budget effectively and plan for the future.
A Variety of Business Checking Accounts
We understand that every business is unique, and one size does not fit all. That's why we offer a variety of business checking accounts to cater to the specific needs of different businesses. Whether you're a sole proprietor or run a medium-sized company, we have an account that's right for you. Here are some of our most popular business checking account options:
Debit Cards That Rack Up Rewards
At Education First Federal Credit Union, we believe every business expense is an opportunity to earn valuable rewards. That's why every one of our business checking accounts comes with a debit card that is connected to a fantastic rewards program. By using your business debit card for everyday purchases and business expenses, you'll earn rewards that benefit your business or cash back on every purchase with your business debit card. So you're earning while investing in your business!
Effortless Invoice Management and Merchant Services
Staying organized and efficient in managing your business finances is crucial. That's where our free Autobooks Solutions service comes into play. With Autobooks, you can simplify your account management in the following ways:
Easy Record-keeping: Autobooks streamlines your financial record-keeping, making it easier to track income and expenses. This is especially valuable during tax season and for financial planning.
Time-Saving: Manual data entry and bookkeeping can be time-consuming. Autobooks automates many of these tasks, freeing up time for you to focus on other areas of your business.
Error Reduction: Automated systems are less prone to human error, ensuring the accuracy of your financial records.
Want to know more? Check out this detailed tutorial that shows how easy it is to send invoices and accept payments using Autobooks.
Trusted Partners for Merchant Services
In today's digital age, accepting electronic payments is a must for any business. To support this, we partner with trusted merchant service providers, to ensure our business members can access the best digital payment solutions available.
Secure Payment Processing: Our trusted partners offer secure and efficient payment processing solutions, giving your customers peace of mind when transacting with your business.
Competitive Rates: We negotiate favorable rates for our members, helping you save on payment processing costs.
Tailored Solutions: Our merchant servicing partners understand that different businesses have different needs. They offer a range of payment processing solutions specifically tailored to your business, from in-person credit card readers to online payment gateways.
Free Financial Resources
At Education First Federal Credit Union, we go the extra mile to provide free financial resources and educational materials to our business members. We believe that informed business owners make better financial decisions. Here's what you can expect from our free resources:
Business Calculators:

from projecting your cash flow to budgeting how much will be required to buy or lease equipment for your business, we have a variety of free online business calculators that will help you take the guesswork out of big decisions.

eBooks

: a key component to running a successful business is to stay informed about your business's finances. To help you stay informed, we offer a variety of free eBooks that may be a valuable tool when planning steps for your business.
Personalized Service
At Education First Federal Credit Union, we take pride in our personalized service. When you open a business checking account with us, you're not just another account number; you're a valued member of our financial cooperative. We look forward to getting to know our members personally and building a relationship so we can provide personalized recommendations to help your business financially succeed.
So if you're looking to maximize the benefits of your business checking account and take your business to new heights we've got the right business checking account for you! Give us a call at 409.896.8717, drop us a line, or stop by any of our convenient locations in Southeast Texas.