Is It Time to Rethink Your Checking Account?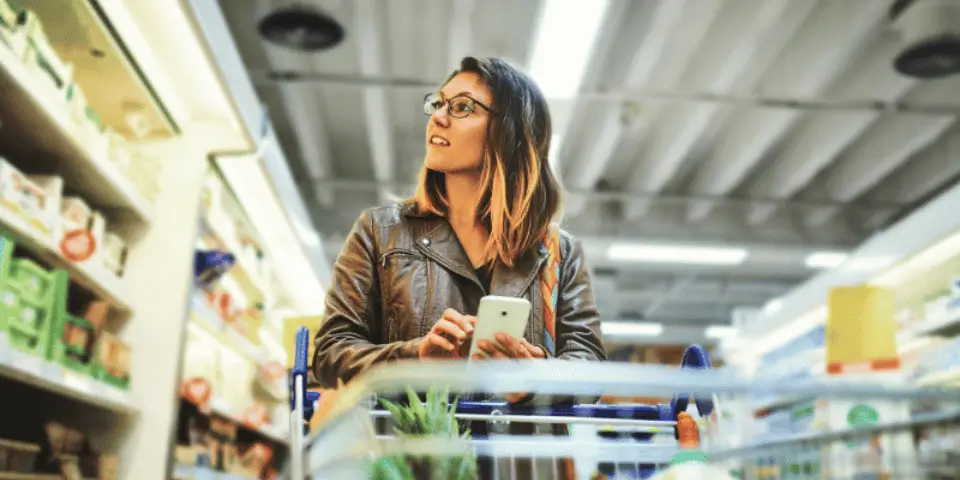 Technology in the banking industry is changing the services offered with checking accounts. Is yours still the right fit for you?
Checking accounts are the backbone of personal/consumer banking. In their most basic form, they serve as a clearinghouse for funds to flow in and out of, allowing for easy access to them.
On average, the lifespan of a single checking account is 17 years, which, to be honest, is a ridiculously long time. So why have people traditionally opened a checking account and stuck with it? One reason is that up till recently, there hasn't been a convincing reason to look at alternatives. However, the explosive growth of FinTech (financial + technology) has resulted in unique offerings that may just change the way you think about your checking account and the benefits that may – or may not – come with it.
So what are some of the things that you should look at when evaluating your current account or shopping around for a new one?
The Basics
Safe Storage of Funds - A checking account provides a secure place to deposit your income and keep your money safe from theft or loss. Most financial institutions are insured by the government, which means your funds are protected up to a certain limit. Both the FDIC (Federal Deposit Insurance Corporation) and NCUA (National Credit Union Administration) insures credit union deposits up to $250,000 per depositor or member. This may seem like something that is standard with all accounts, but the financial services industry is exploding with growth and as new players enter the field, don't take it for granted that your funds are insured and don't bank with one that isn't.


Direct Deposit – Having your paycheck, tax refund, child support, or other regularly repeating income directly deposited into your checking account is a no-brainer. It eliminates the possibility of losing the check, waiting for funds to clear before you can withdraw them, and depending on how your financial institution processes incoming ACH deposits, the funds can even arrive early!


Debit Card – When debit cards were first introduced, they were marketed to consumers as a way to get cash after hours, which was their only function. Today, debit cards (and electronic payments) have climbed the ranks and challenged the notion that Cash is King. A Forbes advisor survey from February 2023 shows that just 9% of Americans primarily use cash to pay for purchases. Debit and credit cards are the primary payment methods used, with 54% of consumers using a physical or virtual debit card and 36% of consumers using a physical or virtual credit card. You can even earn points on every purchase with a totalREWARDS debit card. Rewards are earned on online purchases and in-person point-of-sale transactions where a PIN is not used to authorize the purchase.


ATM Access – Checking accounts come with the convenience of a debit card, which at a minimum allows you quick access to cash at their network of ATMs. Most banks have a proprietary ATM network that allows you to withdraw cash, make deposits, and perform other banking tasks without incurring additional fees. Credit Unions are a bit of a different animal and often offer expanded access to additional ATMs. Education First members don't pay a fee at other local credit union ATMs, and also offer a vast network through the CO-OP network that provides access to hundreds of fee-free ATMs nationwide. This comes in handy when traveling.


Online and Mobile Banking – No sense in beating around the bush on this one; if your checking account doesn't come equipped with a full suite of free Online and Mobile Banking, and Bill Payment Services, it's time for you to start shopping around. Online Banking is a must for anyone who wants fast access to account balances, the ability to schedule payments conveniently and ensure you don't miss payment due dates, which helps to avoid costly fees.


eStatements – Paper is so passé. Not only are electronic or eStatements better for the environment and allow you to receive your statement sooner, but they also eliminate the possibility of mail fraud. In fact, many financial institutions are even moving towards charging a fee to customers that want a paper statement mailed to them. Electronic statements are housed in a secure environment that allows you to view, download (and print, if you insist) and archive.
The Extras
Let's face it. Checking accounts aren't sexy and no one is going to talk about them at a dinner party, but they're not the same product they were 20 – or even five years ago. So whether you are shopping around for a new account or just reviewing the perks of your current account, this guide can help steer you in the right direction.