How to vacation on a budget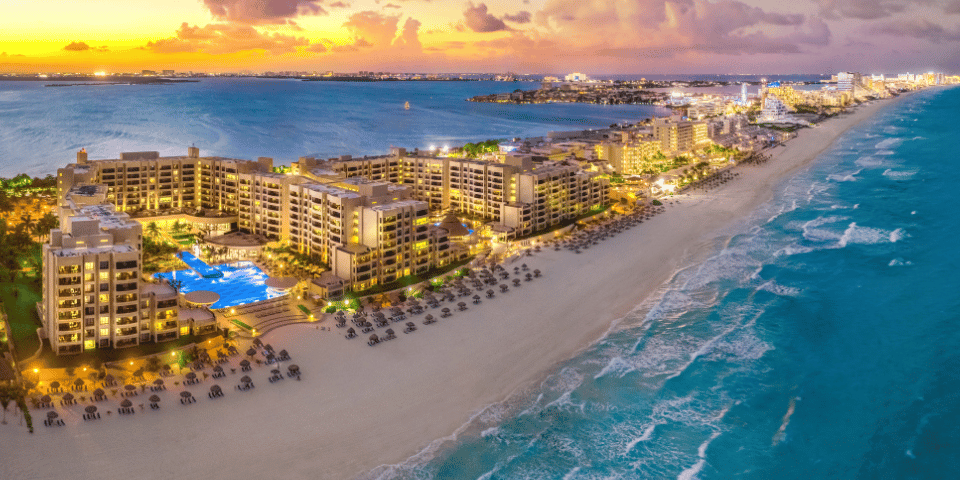 Summer is synonymous with vacation for many people, but booking an affordable trip can be tough with high inflation. In this article, we will cover ways to save on a vacation, from choosing a destination, amenities and more. With a little luck and planning, you'll be able to enjoy the sound of the waves or find that special place to make memories on your family vacation.
Plan ahead of time
---
The best way to save money on your vacation is to give yourself plenty of time to plan. You can start planning by earning rewards on your totalREWARDS credit or debit card and use those rewards for an upcoming trip. The more time you give yourself to save for your upcoming vacation and earn rewards, the better off you'll be. Also, you may find that rates are cheaper for some hotels if you book far in advance. When you give yourself time to plan your trip, you are allowing yourself time to save money for the upcoming trip. If you are thinking that it's difficult for you to save, we understand where you are coming from. Developing new habits can be tough, and sometimes it's challenging to find the money in the budget. Sometimes all it takes is to take a hard look at your finances and cut out unnecessary items from the budget. How often do you eat out with the family or buy lunch while at work? Choose to cook more meals at home for the family and bring leftovers to work.
Another way to save is to take a hard look at your subscriptions and services. That Netflix subscription may only be ten dollars a month, but all your subscriptions can add up quickly. You may find that some of your subscriptions haven't been used in months and you forgot to cancel, or you could get the same service for cheaper somewhere else. You may find a lot of money being allocated to products and services that could be used for an upcoming trip.
One way to make saving seamless and easy is by setting up a Vacation Club Account. This account is designed with saving in mind. There are no minimum deposits or service charges, and you can set up automated deposits into the account every time you get paid. With budgeting tools, planning ahead, and a little research, you can be one step closer to taking that dream vacation!
Choose a budget friendly destination
---
One of the best ways to save on vacation costs is to choose a destination wisely. This means often choosing a destination that is close to home, doesn't require airfare, and somewhere where food and attractions won't cost too much during your stay.
In recent years you could find airline tickets for rock-bottom prices, but unfortunately, with inflation increasing, it's becoming more and more challenging to find affordable airfare. If you choose a destination within driving distance, you could save hundreds, even thousands of dollars on travel costs. Many times, you can find amazing attractions and sites within your own state, which will cut down on overall costs and time traveled to your destination.
If you don't have a location in mind already, look for vacation hotspots that are known to be budget-friendly. This would mean looking outside of the "tourist" hubs. Places that make a lot of revenue off tourism will often charge more for attractions and food. You can find places that have low or no-cost attractions and inexpensive hotel stays, which will allow you to enjoy more for less money.
Vacationing in the Lone Star State? You may want to consider South Padre Island, listed as one of the more affordable vacation spots in Texas. South Padre Island is a small resort town that has endless options for affordable accommodations, from campgrounds with RV hookups to family motels, many of which can be found right along the shore. Another hotspot would be to visit San Antonio. You can visit the city's most famous site, The Alamo, where you'll get to see a historic attraction at no cost to you. Rainy day in San Antonio? No problem! You and the family can visit San Antonio's famous children's museum and spend hours exploring and playing in each unique exhibit. There are countless places to visit so close to home. With a bit of research, you can find the best place for you to visit without breaking the bank.
Be flexible with dates
---
If you are flexible with the dates of your vacation, you could potentially save a lot of money on your trip. Many destinations have "peak seasons," and traveling just a few days out of the season could save you a lot of money. If your vacation destination has a festival, popular event, or other seasonal attractions, you can guarantee that hotels and other lodgings will charge a premium rate for those dates. By researching your destination and knowing what events take place, you can plan your trip outside those dates and realize big savings on your accommodations. Another option is booking vacation dates during the week instead of a weekend. Many hotels will charge higher rates for weekend stays rather than weekday dates. They know that many people like to travel on the weekend and will charge less for their weekday dates to entice people to book their rooms.
Set a budget
---
The best way to keep costs down on vacation is to set a predetermined spending amount. And yes, the words "budget" and "vacation" rarely go hand-in-hand. However, it's crucial to have a budget for your excursion before you book lodging, purchase tickets, or plan destination events so you don't end your vacation feeling regret and stress from money you couldn't afford to spend. Work out your complete vacation budget before choosing a destination so that you don't get sucked into planning something you cannot afford. If you don't have a budget already, you could look into the best budget apps of 2023 to help you budget out your monthly expenses. Any of these apps could help you start a budget and get a jump start saving for your next trip!
Watch out for sneaky fees
---
Whether you are booking a hotel, Airbnb, Vrbo, or other lodging, you need to be careful of fees. An Airbnb condo may be advertised as $150 a night, but after taxes and fees, the price could increase to $250 per night. You may not be able to avoid hotel taxes, but the fees are something that will differ depending on what accommodation you choose. Some lodging fees include resort fees, early check-in fees, additional person fees, Wi-Fi fees, parking fees, and much more. If you are thinking of staying at a resort, there are certain places that are known to charge more resort fees and those that are historically much cheaper.
Pick your top priorities
---
Spend time choosing what's most important to you in a vacation destination. What would you like to do on vacation? Are you looking for somewhere to unwind and relax? Do you need a vacation that is family-friendly? Answering these questions will help determine the best trip destination and what activities you would like to do there. If you want somewhere family-friendly, choose a destination that has a lot of free activities. This could be somewhere with a beach or hiking trails. The fewer activities that you must pay to partake in, the better off your budget will be.
Look for deals and discounts
---
One of the best ways to save money on your vacation is to take advantage of deals and discounts. Many travel companies offer promotions, such as discounted airfare, hotel packages or all-inclusive deals. You can also find discounts on attractions and activities by purchasing tickets in advance or looking for coupons and promo codes online. You can find entertainment discounts available to you on our website. Schlitterbahn, SeaWorld, and more.. We have discounts available to you to take advantage of! You can also save on travel by booking accommodations on travel sites such as KAYAK, Hotwire, Travelocity, Orbitz, to name a few. You can also follow some travel budget influencers, such as TexasWanderers on Instagram, and TikTok.
Consider a group trip
---
If you're traveling with friends or family, consider planning a group trip. Not only can you split the cost of accommodations and activities, but you may also be able to negotiate group discounts on things like tours and other entertainment. Planning a group trip could prove to be a lot of fun and allow you to spend quality time with your loved ones or friends. Just be sure to plan and communicate with your group to ensure everyone's needs and preferences are considered. Choosing a budget-friendly vacation destination doesn't have to mean sacrificing quality or fun. By following these tips, you can find a destination that ensures the trip of a lifetime without breaking your budget!