5 Popular Cash App Scams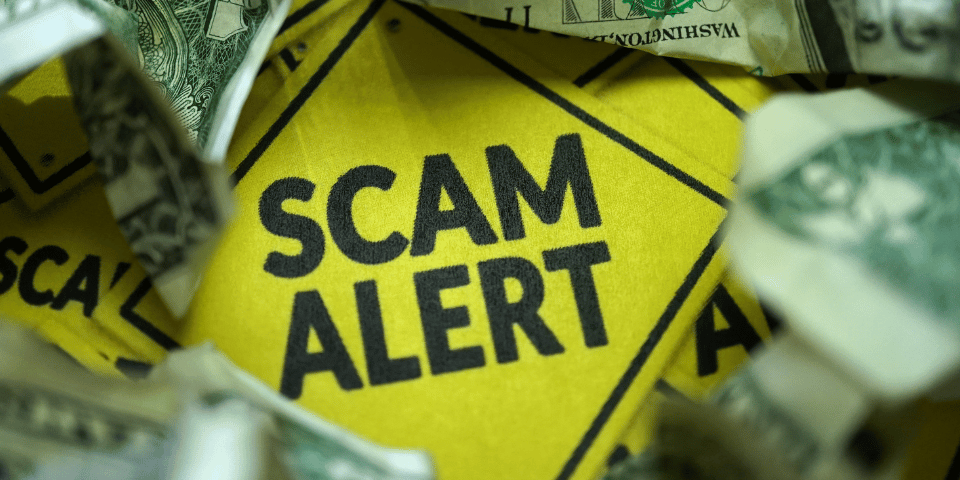 Person-to-Person payments (P2P) have changed the way that people give and receive money. According to a Statista Global Consumer Survey in 2021, 42% of Americans had transferred money to friends or family using one of these services. But the same technology that makes our lives easier in many ways can also cause some major damage to your bank account. With the increased popularity of money-sharing apps such as Cash App, Venmo, Zelle and others, scammers have developed sophisticated techniques to steal other people's money.

There are too many scams to count, so the most important defense is to protect yourself when using P2P apps. However, it can be difficult to know what different types of scams look like. Below we look at one P2P app whose users have encountered an increase in scams - Cash App - and what to do if you have been scammed.

---
1. Cash Flipping Scams
In money-flipping scams, scammers will request that a person send a small sum of money with the promise that they will send back a greater amount. Known as money flipping, scammers might explain that they received a large settlement, inheritance, or successfully flipped money in the past.

Some scammers might gain the trust of their victims by promising a "small flip." For example, a victim might send $1 and receive $10 in return in these cases. Then, the scammer requests a more significant sum and never speaks to the sender again upon receiving it.

---
2. #CashAppFriday Scams
On Twitter, the popular cash app by the same name (Cash App) does #CashAppFriday and #SuperCashAppFriday promotions where users can engage with Cash App's account to win money. Unfortunately, while the Cash App giveaway is legitimate, scammers may advertise a giveaway of their own.

Scammers may mimic the structure of #CashAppFriday promotions, promote their own "giveaways" on Cash App posts, or use the #CashAppFriday tag with Cash App branding to trick users. However, these promotions differ from the Cash App promotion by adding a second step. Scammers might then message a user and request that you send them money via Cash App to "verify" their account. Alternative methods of "verification" might be filling out a form and using the information to clean out your account.

When participating in #CashAppFriday, remember to make sure that the account is verified. Furthermore, Cash App will never request that you send them money to participate or receive your prize or request personal information.
---
Cash App Customer Support Scams
Customers with questions or concerns about cash apps can search for a customer support number. Clicking on the first number they see users might call and release sensitive account information to the person on the receiving end of the call pretending to be a cash app representative. The scammer can then clean out their accounts and never speak to that person again.

Cash App does not have a phone line for customer support. Instead, they ask users to contact customer support through their app. However, scammers take advantage of those who might not know this fact.

Never speak over the phone with someone claiming to be a Cash App representative to protect your information and money.
---
4. Phishing Scams
Phishing scams are widespread and involve requesting a user click on a link that will lead to a website that requests sensitive information. For example, a victim might receive a text message claiming they have $500 pending confirmation accompanied by a link to a website. Another phishing scam is receiving unsolicited calls from people or robots pretending to be representatives. These "representatives" might request your log-in information to access your bank account.
---
5. Romance Scams
Romance scams are becoming increasingly popular amongst scammers. These scams involve creating fake dating profiles or social media profiles. Additionally, these people often claim that they work outside the United States. For example, some might claim they are in the military, work on oil rigs, or work for some international organization.

Romance scammers will "fall in love" quickly and attempt to establish a relationship with their victim. As the relationship progresses, scammers ask their victims to send money for various reasons, including travel expenses, help pay off debts, or cover medical costs. They will also continually make excuses for why they cannot meet in person.

If you feel that you are talking to a scammer, try reverse searching the profile picture and seeing if the information matches up with that person, cease contact, and report the scam to the FTC.
---
Been scammed? Here are the next steps:
If you have been a victim of a Cash App scam, immediately change your Cash App PIN and report the incident to customer support through the app.

Do you want a safer way to transfer money? Education First members can send money to other members with no fee within the Education First app, available on iOS and Android.