How to Protect Your Finances From the Impacts of Inflation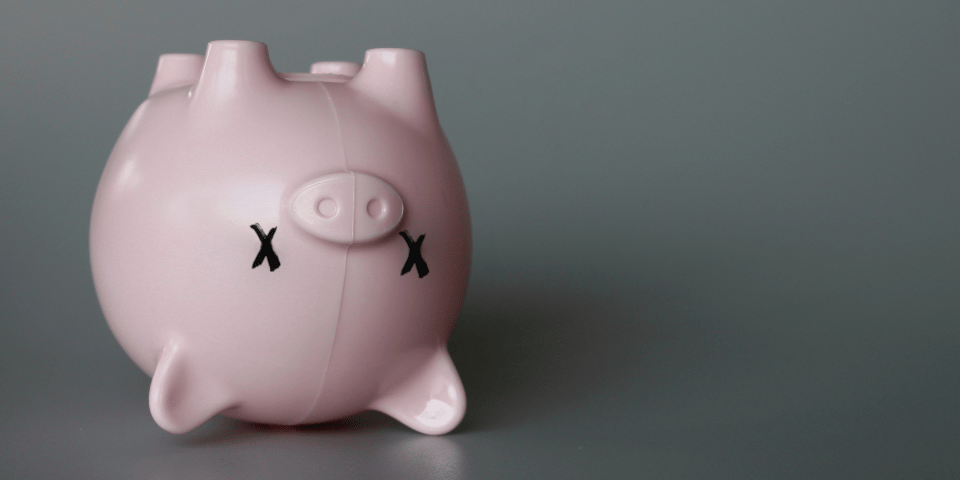 Inflation, inflation, inflation. If you turn on the news, the radio, or even overhear chatter in public, odds are the word inflation is floating all around you. If the mention of the word fills you with anxiety, you are not alone. Inflation is an economic phenomenon that affects us all, and it's essential to understand its impact on your personal finances.
As your trusted partner in financial well-being, Education First Federal Credit Union is here to shed light on the subject and provide you with valuable tips to combat inflation's effects on your everyday life.From discount opportunities and investments to building an emergency fundand making savvy borrowing decisions, we've got you covered.
What is Inflation?
Inflation is the persistent increase in the general price level of goods and services over time. When inflation occurs, the purchasing power of your money decreases, which means you'll need more money to buy the same goods and services. This erosion of purchasing power can directly impact your personal finances, affecting your savings, investments, and overall financial stability.
The Inflation Challenge
There are few aspects of our everyday lives that have not been impacted by inflation. Grocery bills continue to rise and travel costs are at an all-time high. It's hard to find an area of life unaffected by it. According to a recent study by Moody's Analytics, the typical American household spent $709 more in July 2023 than it did two years ago for the same goods and services1 - creating a snowball effect on family budgets. So what are some things you can do to reduce the financial pain we're all experiencing right now?
Discount Opportunities: Shop Smarter
One effective way to combat the effects of inflation is by taking advantage of discount opportunities. Whether it's using coupons, participating in loyalty programs, or shopping during sales events, these strategies can help you save money on your everyday purchases. Additionally, consider bulk buying for items that you frequently use, as this can lock in current prices and shield you from future inflation.
Investing for the Future: Outsmart Inflation
Investing is another powerful tool to counteract inflation's effects. Historically, personal investments like Certificates of Deposit (CDs) have provided returns that outpace inflation. By strategically diversifying your investment portfolio, you can potentially achieve growth that keeps up with or even exceeds the rise in prices over time. And while CDs have traditionally not been seen as a short-term investment option, right now you'll have no trouble finding a great rate on a short-term product, like our 5.48% APY 13-month share certificate2. While you're working hard to stretch your dollar, your money could be working hard too by earning interest.
Build an Emergency Fund: Financial Resilience
An essential step in protecting your finances from inflation is building an emergency fund. An emergency fund serves as a financial cushion during unexpected events, such as medical emergencies, job loss, or major repairs. By having a substantial emergency fund, you'll be better equipped to handle financial challenges without derailing your long-term financial goals. If you haven't already started to build your emergency fund, now is the perfect time to start a savings account to reserve these funds.
Shop Around When Borrowing Money
Inflation doesn't just impact savings and investments; it can also affect your purchasing power. When borrowing money, such as taking out a loan, inflation often causes interest rates to rise, making loans more expensive. To counteract this, it's crucial to shop around and compare interest rates from different lenders. Education First Federal Credit Union offers competitive rates on loans, ensuring that you can access credit without paying exorbitant interest. Remember, inflation is uncomfortable but it's only temporary, so if you're borrowing now, make sure you ask your lender if they will allow your loan to be repriced when rates drop.
Choose Cards Wisely
Credit cards are everyday financial tools, and choosing the right ones can make a significant difference in combating inflation's impact. Opt for cards that offer low-interest rates and rewards programs, like our totalREWARDS card which earns you cash back or rewards for travel, gift cards, and more on every purchase. If you're spending money, you may as well be making money in the process. You'll find that your interest rates with a credit union will be significantly lower than at a "big bank".
Tips for Combating Inflation in Your Everyday Life
Track Your Spending: Keep a close eye on your spending habits to identify areas where you can cut back or find more cost-effective alternatives. Review your subscriptions to make sure you're not spending money on services you no longer utilize. Not sure where to begin? Seek out tools to help you. Located within

Online Banking

at Education First,

iThrive

allows you to track your cash flow and spending by category. Within iThrive, you can set up savings goals, manage your budget, and more.


Prioritize Saving: Make saving a priority by setting up automatic transfers to your

savings account

. Even small amounts can add up over time and provide a buffer against inflation.
Another trick is to open up a completely separate account and decline a debit card so you're not tempted to withdraw money from it.
Invest Wisely: Diversify your investment portfolio to include assets that historically have shown resilience against inflation. Consult a

financial advisor

to ensure your investments align with your long-term goals.


Stay Informed: Keep yourself updated on economic trends and inflation rates. Being informed will help you make informed financial decisions. You can do this by

subscribing to our blog, The Vault,

where you'll find helpful content published each month and delivered straight to your inbox.


Negotiate Regularly: Don't hesitate to negotiate recurring expenses like insurance, utility bills, and subscription services. Often, providers are willing to offer discounts to retain your business. And many vendors offer discounts for educators, veterans, and students.


Invest in Education: Continuous learning can enhance your skills and earning potential, allowing you to stay ahead of inflation's effects on your income. Check with your employer to see if they offer tuition assistance benefits.
While inflation is an inevitable part of the economy, its impact on your personal finances doesn't have to be insurmountable. By being proactive and implementing the strategies outlined in this guide, you can effectively combat inflation's effects and safeguard your financial well-being. At Education First Federal Credit Union, we're dedicated to supporting your journey toward financial security, offering competitive rates, expert advice, and a range of financial products to meet your needs. Start taking steps today to protect your finances from inflation's challenges and secure a brighter financial future for yourself and your loved ones.
1 CNN Inflation Rate Spending Report