Top Personal Finance Podcasts to Help Achieve Your Goals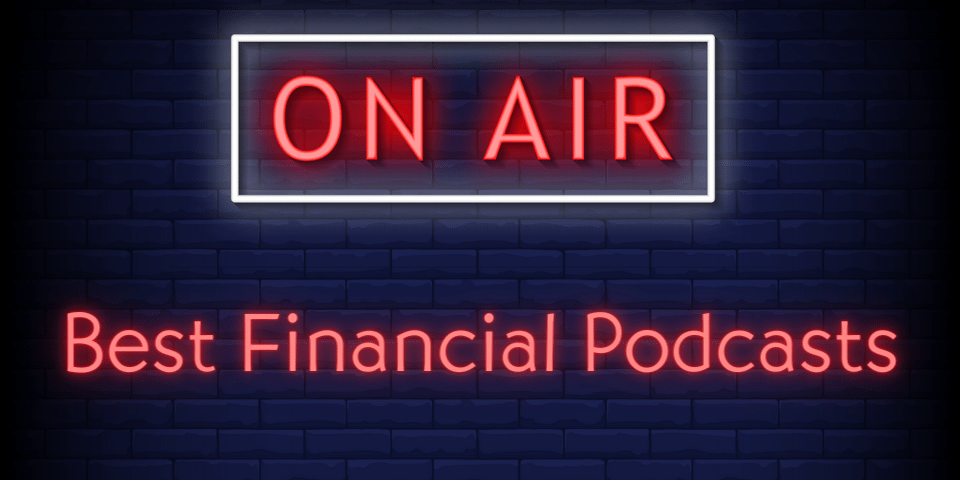 In today's fast-paced world, information is readily available at our fingertips. If you're looking to gain a better understanding of personal finance, there's no shortage of resources to help you along the way, and podcasts are one of them.
There are podcasts dedicated to every topic imaginable from pop culture, to comedy, to true crime and news. With such a wide range of topics, it should be no surprise that there is likely one out there that aligns with your financial goals.
At Education First Federal Credit Union, we believe that financial literacy is a key to financial success. We also understand that everyone has a different learning style. Some people prefer to read books or articles, while others find that podcasts are the perfect medium for absorbing information. In this blog post, we'll explore the best personal finance podcasts available today and discuss why consuming financial literacy media, like podcasts, can be a game-changer on your journey to financial wellness. So grab your mobile device, open your podcast app, and let's get into it.
The Power of Podcasts for Financial Literacy
Podcasts have become increasingly popular in recent years and for good reason. They offer several advantages that make them an ideal medium for learning about personal finance:
Accessibility

:

Podcasts are available on various platforms, from Apple Podcasts and Spotify to Google Podcasts and Stitcher. You can listen to them on your smartphone, tablet, or computer, making it easy to access valuable financial advice on the go.
Variety: The podcasting world is vast and diverse. There are numerous shows hosted by experts, financial professionals, and even ordinary individuals who share their personal finance journeys. With such a wide selection, you can find podcasts that cater to your specific interests, style, and needs.
Engaging Content: Many personal finance podcasts are designed to be engaging, relatable, and even entertaining. This can help hold your interest and motivate you to continue learning about finance.
Multitasking-Friendly: Podcasts can be consumed while doing other tasks, such as commuting, working out, or doing household chores. This allows you to maximize your time and knowledge simultaneously.
Free Access: Most podcasts are available for free, ensuring that you can access valuable financial insights without the burden of subscription fees or high costs.
Best Personal Finance Podcasts
Now that we've established why podcasts are such a powerful medium for financial education, let's delve into some of the top personal finance podcasts you should consider listening to. These podcasts provide valuable insights on a wide range of financial topics, making them excellent resources for improving your financial literacy.
Why Consume Financial Literacy Media?
Listening to personal finance podcasts, or consuming financial literacy media in any form, should be an integral part of your journey to achieving financial success. Here's why it's so valuable:
Education: These podcasts offer a wealth of financial knowledge, often from experts in the field. They cover a wide range of topics, so you can build a solid foundation of financial literacy.
Motivation:

Hearing success stories and practical advice can motivate you to take action and work toward your financial goals. Knowing that others have achieved financial freedom can be a powerful motivator.

Diverse Perspectives: Many personal finance podcasts bring in a variety of voices and experiences, which can help you see different approaches to financial matters and decide what aligns best with your goals.
Problem Solving: If you're facing specific financial challenges, these podcasts often address common problems and provide practical solutions. They can help you navigate issues like debt, investing, and retirement planning.
Accountability: Regularly consuming financial content can help you stay accountable for your financial decisions. It's a reminder to stay focused on your goals and make better choices.
Achieving your financial goals is a journey, and personal finance podcasts can be your trusty companions along the way. Whether you're aiming to get out of debt, save for retirement, or invest wisely, these podcasts offer a wealth of information, inspiration, and practical tips to guide you toward financial success.
At Education First, we're committed to helping our members achieve their financial dreams. We believe that podcasts are just one of the many resources available to help you take control of your financial future. If financial literacy is a skill you're sharpening you may also consider downloading the Zogo app, this is a financial literacy gaming app that Education First has partnered with, that allows you to earn money when you complete bite-sized financial literacy lessons. Additionally, if you find that blogs, like this one, help you on your financial journey, consider subscribing to The Vault, Education First's personal finance blog, to receive more helpful information like this in your inbox.